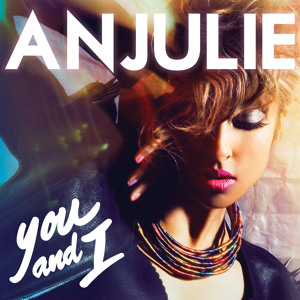 Remember what I said about Ke$ha last post? To be honest, I had forgotten about Anjulie completely. Oh, sure, her songs
Brand New Bitch
and
Stand Behind The Music
starred in my Spotify library, but she had dropped off my radar. Thank goodness for emails from Youtube. I present
You And I
, her latest single, and one that is completely lovable. I love the acoustic start, and the transfer to electro Anjulie style is very smooth and well done. I can easily hear this being played at a party or just at a time to dance. It's funny because some of the lyrics don't match the tone of the song and unless you're careful to listen for it, you may believe that Anjulie has a sweet view to life. Not so, and her attitude is there to those willing to see it.
According to an article
here
, there is a wonderful event to happen in 16 days. The wonderful even in question? Janet Devlin will be perform songs from her debut album live over webcast. To anyone who has not watched the English X Factor, don't worry about the voice quality - Janet's voice has an ethereal quality that I doubt will ever require auto tune. I don't quite know what sort of songs she'll have, but she has such a beautiful voice that I feel compelled to try and listen.
Songs For Today
Neon Hitch -
Fuck U Betta
The Ready Set -
Give Me Your Hand (Best Song Ever)
Hot Chelle Rae -
Whatever
A*M*E -
Play The Game Boy
Demi Lovato -
La La Land