Despite them having split up, I'm posting a shout-out to Wonderland, and awesome girl band from Ireland. They released their album 2011 and split up very quickly, due very much to a members pregnancy. When re-listening, I realized that they have under a million Youtube views for their most popular song,
Not a Love Song
, which must be because they didn't last for long at all. But if by chance you haven't heard them much or at all, Wonderland is worthy of your time!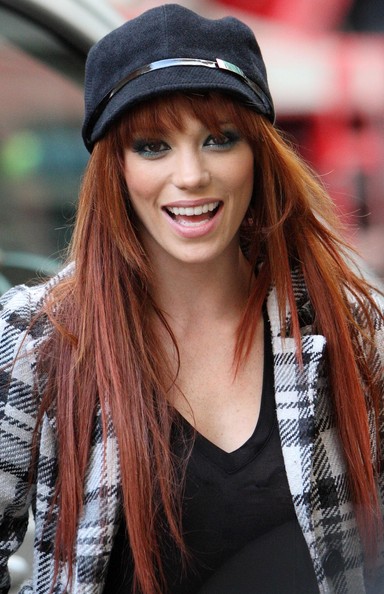 Even though she has been listed under similar artists for multiples of the contents of my posts here, I had decided to avoid listening to Jessica Sutta. She is way better known as a member of the Pussycat Dolls, but making a name for herself as a solo artist. Her first album was called Sutta Pop, and let me say - it is pure club music. It is also significantly different from the Girlicious style of the Pussycat Dolls, and I have to say it is an improvement. Although she won't cater to those who prefer pop that leans towards indie (I don't understand you guys...) her song
Show Me
has a beat easy to move to. She's also coming out with an album 2012, though nobody knows what it's called or when it's coming!
Since Wonderland isn't any use to someone trying to find a new artist, I'm presenting my third option. This one is a project, called The Ready Set. They started up back in 2007, and are preparing their third album for 2012.
Love Like Woe
is, in my opinion, a musical masterpiece and their most famous single. Although
Hollywood Dream
did not chart, the quality isn't lesser in any way. Although the details for the upcoming 2012 album aren't known, I'll give them ASAP!
Swag List:
Natalia Kills -
Break You Hard
Alexa Jordan -
Happiness
Girlicious -
Like Me
Green Day -
Good Riddance
Jason Derulo -
In My Head